Picture this: a quiet fall morning, fresh pumpkin gently simmering away on the stove, jugs of milk and cream on the counter, the smell of nutmeg, cinnamon, and home-ground cloves filling the kitchen. Farm-fresh eggs resting on the table and the scent of brown sugar warming the air.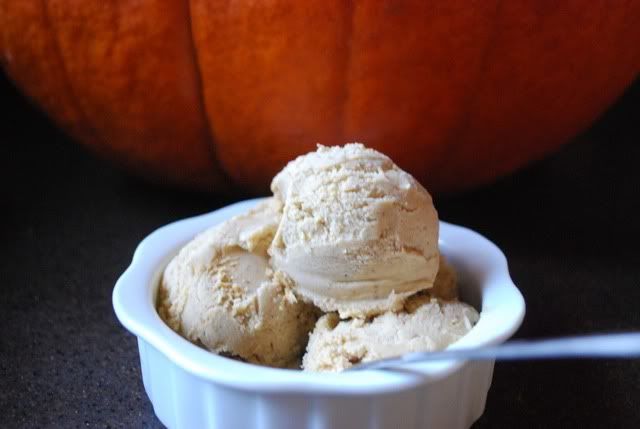 Halloween may be over, but fall is in full swing here. I've never really experimented with pumpkin in my baking before, but this year I really got into the spirit, and now I want to put it in everything I make! I'm taking comfort in the fact that there's still a ways to go before Thanksgiving, and plenty of fall-themed parties between then and now that could use a pumpkin dessert.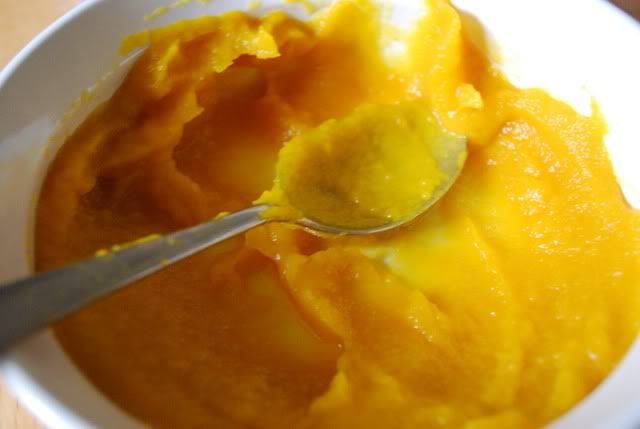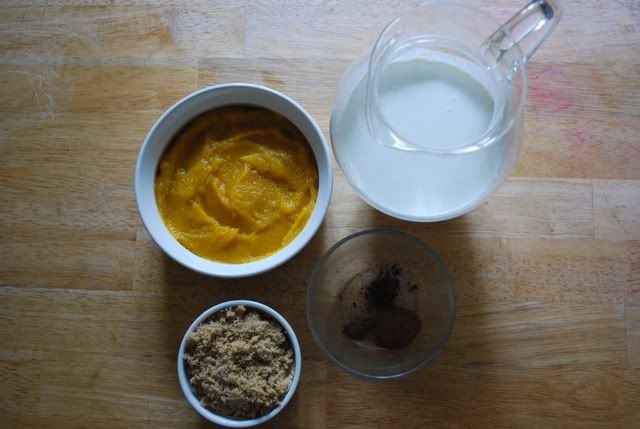 I don't really like pumpkin pie, but I do adore pumpkin. Its sweetness, its soft fleshy fruit, the way it tastes so seasonal and classic combined with pumpkin pie spices...and the fact that it is equally suited to savory dishes as it is to baking. Here, it lends a hint of sweetness and a rich, luxurious texture to an ice cream which is truly in a class of its own.
As I said, I don't actually like pumpkin pie all that much. But I have the fondest memories of my parents taking me out for ice cream at a café in the neighborhood where they work. In the fall, pumpkin ice cream would appear in the glass displays, and my dad would always take more than his fair share of my cone. I remember it being subtly sweet, definitely tasting more like pumpkin than sugar. I loved it.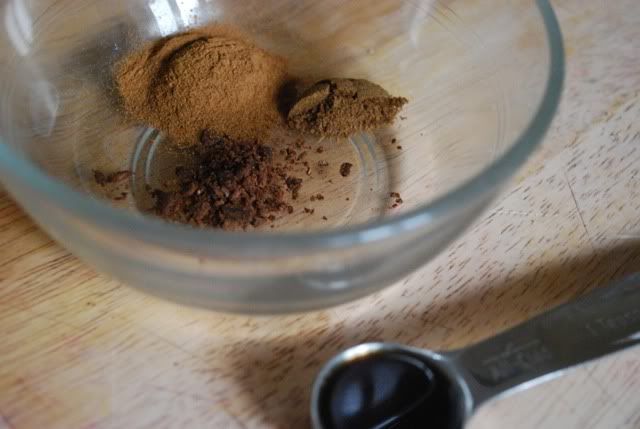 So when I saw this recipe on
Baking Bites
, I was immediately drawn to it. It looked just like the ice cream I remember having at that café, albeit not in a sugar cone with a napkin wrapped around it to keep my hands from getting all sticky. I added in some broken up graham crackers, since I remember that from the long-ago ice cream, and because I feel like it takes a pumpkin ice cream and truly makes it pumpkin pie ice cream. Such a good idea, if I may say so myself. The crunch of the biscuits contrasts wonderfully with the creamy, custard-based ice cream, and the tastes of graham crackers and pumpkin go together classically.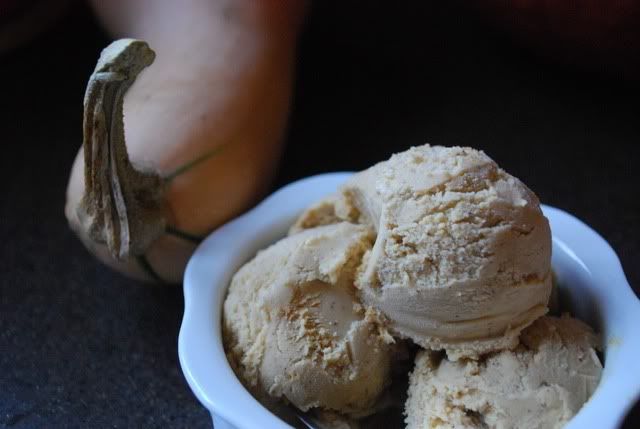 Definitely look forward to more recipes on the blog soon (and lots of them pumpkin recipes...you've been warned!). That's right, I'm back and I have lots of goodies and posts lined up. For now, though, enjoy this delicious pumpkin pie ice cream and have a warm week!
Your Baking Soundtrack for Pumpkin Pie Ice Cream:
Aim and Ignite, fun.
I cannot believe how much I love this band. They're so happy! About everything! And their songs are so ridiculously catchy, it makes my head spin. They're perfect for some good booty-shaking at the stove while stirring ice cream custard.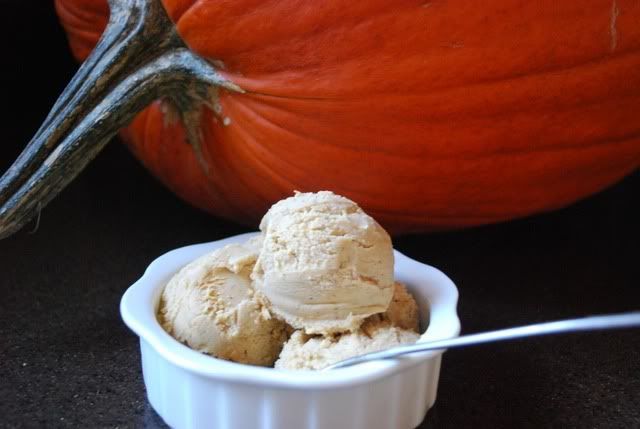 Pumpkin Pie Ice Cream
Ingredients
2 cups heavy cream
1 1/2 cups whole milk
3/4 cup brown sugar
1 teaspoon cinnamon
1/4 teaspoon ground cloves
1/4 teaspoon nutmeg
1/8 teaspoon salt
1 cup pumpkin puree*
3 egg yolks
1 teaspoon vanilla
1 cup broken up graham crackers, frozen
In a large saucepan, combine the cream, milk, brown sugar, cinnamon, cloves, and nutmeg.
Bring to a simmer over medium-high heat, stirring intermittently.
Meanwhile, whisk together the pumpkin and egg yolks in a large bowl.
When the cream mixture is simmering, ladle about one cup of it into the pumpkin-egg mixture, whisking immediately and constantly to temper the eggs.
Immediately add this mixture back to the saucepan and cook over medium heat, stirring constantly until the custard coats the back of a spoon.
Add the vanilla and remove from the heat.
Stir for a minute or so more, off the heat, to prevent coagulation.
Strain through a fine-mesh strainer into a large bowl.
Cover with plastic wrap and refrigerate for six hours or overnight.
Freeze in an ice cream machine according to manufacturer's instructions.
As soon as the ice cream is ready, fold in the frozen graham crackers.
Store in an airtight container and freeze for an hour or so before serving.